Friends of Liryc Institute
Friends of Liryc Institute is a non-profit organization that works to raise public awareness of and garner support for the Liryc Heart Rhythm Disease Institute. Located in Bordeaux, France, the Liryc Heart Rhythm Disease Institute is a cutting-edge research center dedicated to advancing the fight against heart rhythm disease.
Our members play a crucial role in supporting our mission, which includes conducting groundbreaking research, providing top-notch care, fostering innovation, and offering comprehensive training programs. Through our collective efforts, we strive to develop personalized and noninvasive treatments for patients worldwide who are suffering from cardiac electric disorders.
Join us as we work towards a future where heart rhythm diseases are better understood, effectively treated, and ultimately prevented. Your support will make a meaningful impact in the lives of patients and their families, and help us in our unwavering commitment to advancing the field of heart rhythm disease research and care.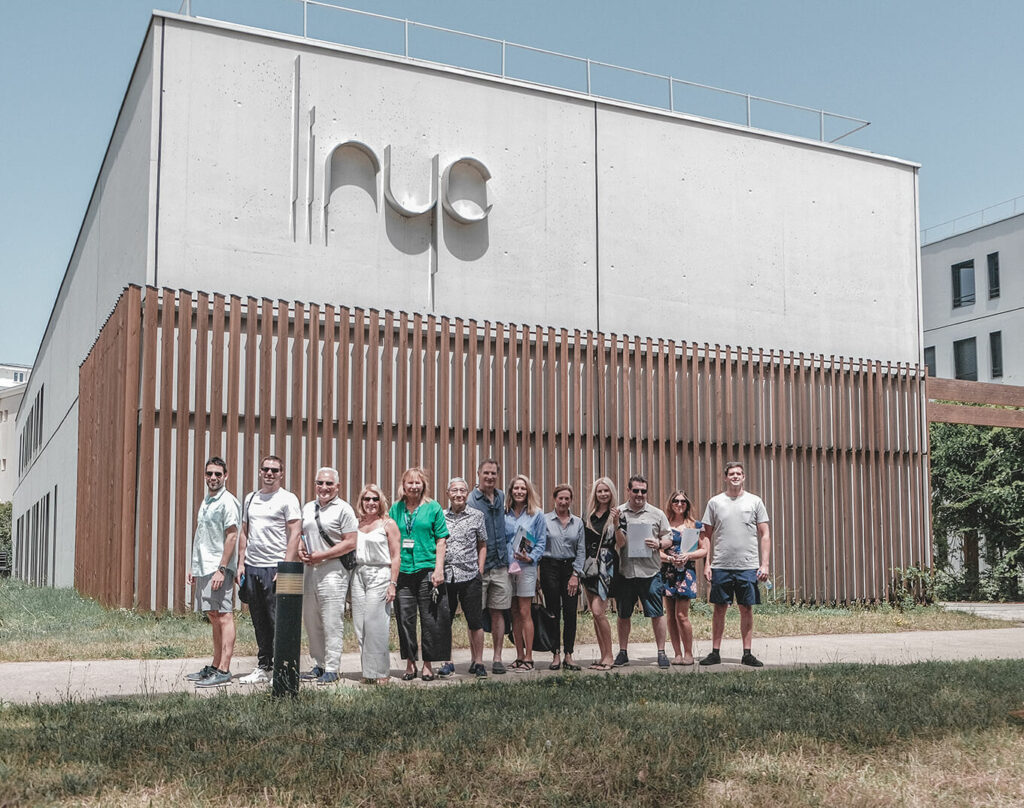 On 16 and 17 June, 
Liryc welcomed a group of major American philanthropists for a tour of the Institute, led by Mark and Laura Bailey, loyal donors and members of the Liryc campaign committee.
It was an opportunity for these philanthropists to go behind the scenes of the scientific, clinical, innovation and training excellence projects to better prevent and cure heart rhythm diseases; projects made possible thanks to the generosity of the whole world.
♥ Many thanks to Mark and Laura Bailey, who made this meeting possible and for this opportunity to renew our shared commitment to raising awareness of cardiac arrhythmias worldwide.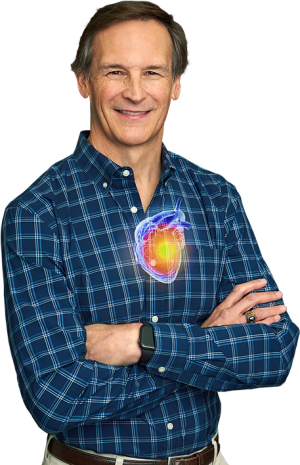 For more than 20 years I suffered from persistent arrhythmia.
After undergoing 7 ablations in the US, Dr Dwain Coggins from San Francisco told me about Liryc, the Bordeaux Institute of Cardiac Rhythmology.
I was immediately impressed by the commitment of the Liryc teams to combining cutting-edge research with clinical work.
I felt that Liryc's experience and leadership in developing imaging and ablation techniques would increase my chances of recovery.
For a man like me who is always on the move, being stationary was a real ordeal. With Liryc's help, I regained my ability to act.
In turn, I wanted to do something for them by supporting them and becoming a donor.
If you are looking for answers, the Liryc team can help you.
But we must also help them.